Businesses generally start with a great idea and a lot of passion. Often, these two factors can carry you quite far before you find you need some help. As you start to get things up and running, questions start to occur to you: do I need to hire someone? How can I save some money on my overhead? What am I really getting out of all of this advertising?
These questions are all highly important to answer. After all, you are probably concerned about your business' chance of survival over the long haul:
Approximately 50% of businesses fail within the first four years
About 1/3 of all businesses survive 10 or more years
The longer a business lasts, the more likely it is to survive
If you want to increase your business' chance of lasting and providing you with a solid career and stream of income for as long as you enjoy running it, then consulting with a chartered accountant in Toronto can be a great way to gain insights and find better ways to operate your company.
Financial Consulting
As a business owner, you want to understand your company's finances, but it is not always clear what the numbers are telling you. Are you struggling with cash flow, or are you frequently underestimating your budget requirements? Sitting down with a chartered accountant in Toronto that is skilled in financial business consulting can give you exceptional insights into the financial health of your business.
Here are just a few areas where an accountant might be able to help:
Budget projection. Is your budget truly an accurate portrayal of your anticipated costs? Are you underestimating the costs of projection or your overhead? Are there areas where you can save money? An accountant can discuss these items with you and help you produce a more accurate budget.
Improvement of ROI. You will usually find yourself spending money in order to make money. How is your return on investment? Did you gain new clients or customers from running that advertising campaign, or have you engaged in other activities that were more effective?
Comparison with the industry. Certain numbers tend to be standard in different lines of work. Are you operating in line with your competition?
Analysis of historical financial data. Past operations can give you clues about trends in the lifecycle of your business, and a chartered accountant in Toronto can reveal these to you. Is your business more seasonal than you anticipated? What is trending upward or downward? Get an idea of where you are headed by looking at where you have been.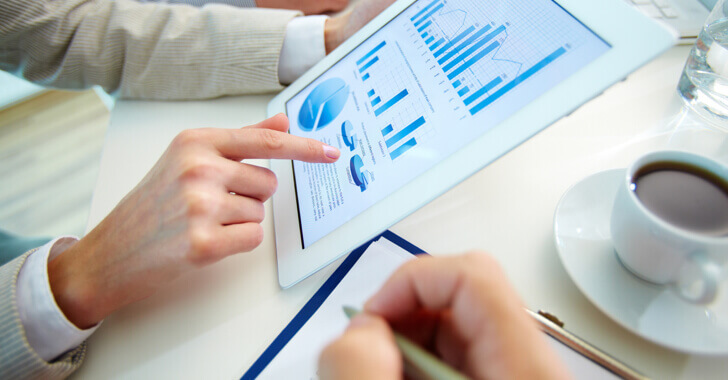 Security Consulting
Many people may be surprised about this area, but security is a top concern for many accounting firms and their clients, as sensitive financial data can become a problem in the wrong hands. At SRJ, we therefore offer our clients insights on how to best protect that data. In an increasingly digital age, this becomes more and more important:
34% of individuals who use mobile devices for business store sensitive information on their phones.
55% of employees admit that they have sent sensitive business documents from their work email to personal email, which they access via a mobile device.
48% of individuals use business related devices on unsecured wireless networks.
A chartered accountant in Toronto should be able to advise you about basic security on the servers in your company to ensure that data is only accessible to those who need it, and not to other parties or employees. A good accounting information system is also essential in order to manage financial information most effectively. The right employees get the right access to the proper interfaces, which enhances both security and efficiency.
We at SRJ can help with each of these areas, and can also provide particular insights into cloud computing, which is an increasingly popular solution for many companies' financial needs.
What is your company's information technology security policy? Would you benefit from working with a consultant in this area? Share this information with your fellow managers and colleagues to start the conversation about adopting better security for your sensitive financial data.
Receive an Honest Evaluation
Another advantage to hiring a chartered accountant in Toronto from an outside to look at your business operations, model, and finances is gaining an outsider's perspective. Opinions rendered by SRJ are unbiased. We can also point out problem areas that employees might be unwilling to mention, and offer insight within certain specialized areas where you or your colleagues might not have prior experience or training.
Management Consulting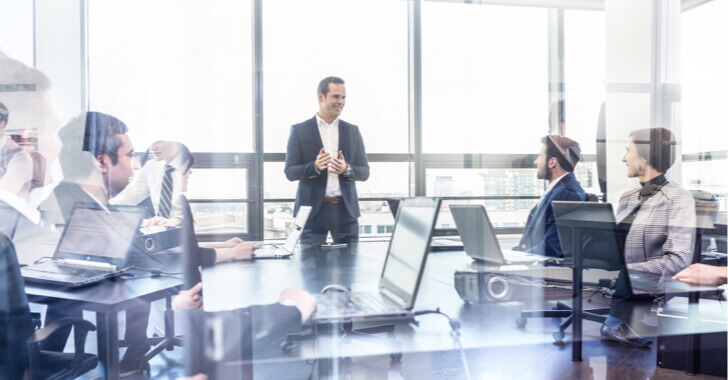 Much of a business' success rests in the hands of its management team. With a good team, you can attract top talent, cultivate employee skills, and drive growth and expansion. SRJ has provided a number of management teams with information and insights on how to grow and develop a full-fledged accounting team, and has participated in helping managers with their operations, such as finding good vendors and opening up foreign offices.
Human Resources Insights
Your human resources are often some of your most important. People can be a great asset within your company if they are highly dedicated and motivated. Part of being a source of that motivation is ensuring proper payroll procedures. A chartered accountant in Toronto can help you make sure your payroll is running optimally.
Payroll compliance is also key. As a business owner or manager, you are responsible for ensuring all proper deductions are made and that all government entities receive those deductions. Otherwise, your business could be subject to fines and penalties.
SRJ Chartered Accountants can help your business in these ways, and many others. Hiring an outside firm is often advantageous, as you can receive specialized insight without having to hire more full-time employees, thus keeping your overhead lower overall.
We offer a full suite of both business and personal accounting services. If you have an existing business or are thinking of starting one, take advantage of our accounting and business expertise to enhance your success, whatever step you are on along your journey.